This is a serious post, something I'm not normally known for.
Bush fires are raging out of control across too much of our small state. A body count of 131 people have been confirmed, so far, but it could well rise by another hundred, as police and armed forces move into the burnt out ruins of peoples homes. Our Police Commissioner has announced, "All fire-devastated areas will be treated as crime scenes to determine if arson was involved," as news reports are saying that many have been deliberately lit. At one stage it was reported that one firebug had returned to re-light fires that had been put out. It makes me sick to think that anyone could do such a thing. This has been declared "Australia's worst natural disaster by far: worse than Ash Wednesday, Black Friday and Cyclone Tracy."
For those of you so inclined, our people need all the prayers you can spare.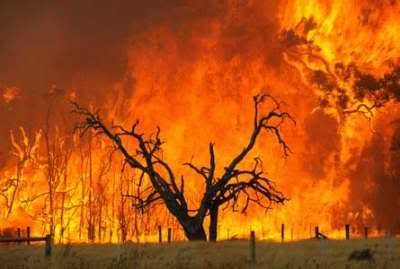 edited to add a news photo of one of the fires.
Current Mood:
angry